Blackwood Embassy
The Blackwood Embassy serves to build influence and rapport with the nobility, tribes, bourgeoisie and religious leaders of Mythodea. It also serves to aid the summer travelers who come to aid. It is a place where others might find work and a home of their own. Here you will find other settlers who call Mythodea their home, but you will also find visitors from other lands who travel from distant shores to come to aid in battle.

Currently, the Blackwood Embassy is located in the City of Grian Quihenya of the Western Seal. Also handling Embassy functions are the Deputations of Blackwood which can currently be found at Blackwood House in the City of Drachenbrück within the lands of Zweiwasser as part of the Realm of Roses and in the City of Copperdale in the Protectorate of Lunorth within the lands of the Northern Seal.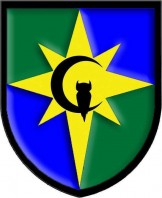 Realms Embassy in Mythodea
At the start of the new year, common calendar 1018, Dagger of Blackwood was granted the title and position of Realms Ambassador by Ser Shean O'Quinnlin of Creathrone. It will be the new ambassador's goal to further construct an embassy within the lands of Mythodea.
Currently, the Realms Embassy is located out of the Western Seal City of Grian Quihenya. Embassy functions of the Realms Embassy in Mythodea are also handled through the Deputations. Currently, there are two Deputation locations: One in the Barony of Zweiwasser located within the Realm of Roses (Reich der Rosen) and one in the City of Copperdale within the Protectorate of Lunorth within the Northern Seal.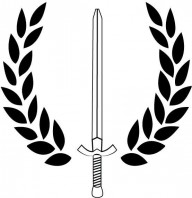 East Blackwood Company
The East Blackwood Company was officially founded during the Convent of the Elements (2018). The founding was proclaimed during the Realm of Roses Trade Summit. As of now, the East Blackwood Company, or E.B.Co., will take over the majority of all trade-related concerns and contracts on behalf of the East Blackwood and Realms Embassy.
Embassy Guard
The Embassy Guard is a private military unit formed out of the sell-swords and Realms citizens already serving the Embassy under contract. The Embassy Guards serve to protect Blackwood Interests within Mythodea as well as to support diplomatic and trade endevours. The Embassy Guard is currently headquartered in Grian Quihenya but has a detachment located at Blackwood House in Drachenbruck Zweiwasser and at the Black Pier in Zweiwasser.